Taco Bell's Live Mas Student Section is Back and Better than Ever!
 
As part of the multi-year agreement with Disney Advertising Sales, Taco Bell is back as sponsor of ESPN's College Football this season with a fan-fueled activation unlike any other. The Live Mas Student Section of the Year is bigger and better than ever before, celebrating all the things that make the student section the place to be on game day.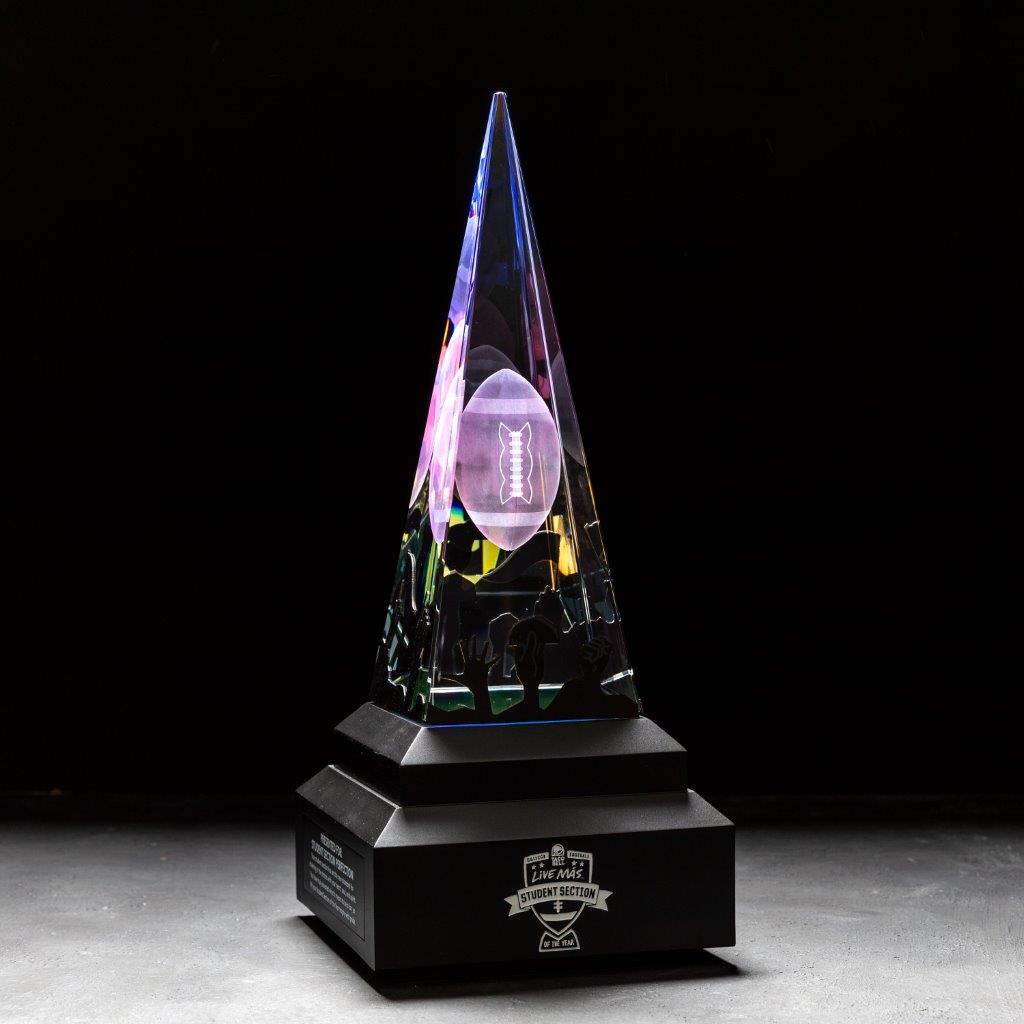 Every week, Taco Bell will award the Live Mas Student Section of the Week, with help from ESPN personalities including Rece Davis, Tom Luginbill, Molly McGrath, Omar Raja, Marty Smith, and Gary Striewski. At the end of the season, the Live Mas Student Section of the Year will be awarded during the ESPN College Football Award show.

"College Football fandom is indescribable – the energy and enthusiasm from the youngest to the oldest sports lover, is one of the many things that contribute to the spirit of this league. Taco Bell's Live Mas Student Section of the Year activation taps into the heart of the game, and spotlights the stars off of the field, the students," commented Jennifer Minogue, Director, Disney Advertising Sales.
The Live Mas Student Section search extends to TikTok with its first hashtag challenge, #studentsectionsauce. As Taco Bell's first ever hashtag challenge, TikTok creators and students will be encouraged to show their outfit transitions from everyday life to game day swag, using the hashtag. Later in the season, the award-winning Disney CreativeWorks unit will create a montage showcasing some of the best Student Section Sauce submissions, airing on ESPN's TikTok.
As part of the agreement, SportsCenter on Snapchat will highlight 'Fan Favorite Moments' featuring the best run or play from that Saturday's ESPN College Football game, every Sunday through December 10.
College Football Fandom is Back: Fans watched 9.9 billion minutes of live FBS games on nationally-rated linear networks this past Saturday, the second-best pre-November Saturday on record (behind 10/17/2015). Through six weeks, total minutes watched of live CFB games is up +6% from 2019 among P2+ viewers and this is the best six-week start to the season since 2017. Five games in Week 6 averaged at least 4.5M viewers, the most games to hit that mark in a single day since 2015 and the second most in the past decade.
MEDIA CONTACTS:
Tori Fernandes
Tori.Fernandes@disney.com

Kristen Smith
Kristen.T.Smith@disney.com